Local Dentist Wins Best Pediatric Dental Office in Atlanta!
When Brookhaven Children's Dentistry opened in 2013, we never anticipated the support we would receive from our patients, friends, and community! Last year, our office was the lucky recipient of the Red Tricycle "Totally Awesome Award" for Best Pediatric Dentist in Atlanta. This year, our fans have supported us again and we've been chosen for Best Pediatric Dentist in Atlanta's Best Self Magazine.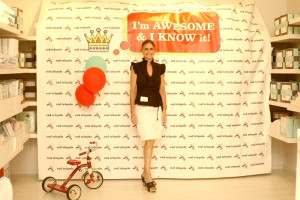 Have you heard of "Best Self Magazine?" This is a great local publication that writes about becoming a better you, through fitness and weight loss tips, beauty and anti-aging tips, as well as food and nutrition information. Best Self Magazine can be found in various retail locations around the Atlanta area. Be sure to stop by their website for more health tips and secrets.
The Red Tricycle Totally Awesome Awards have been postponed for 2014. Red Tricycle has informed last year's winners that the voting for 2014's awards will begin in January. We'll keep you updated on our Facebook and Twitter pages once the voting is available.
Brookhaven Children's Dentistry wanted to thank our friends, patients, families, and the schools in our community for being so supportive of our endeavor. Dr. Christianson is so excited to be a part of the Brookhaven and Buckhead communities. We wish everyone a Happy Holiday Season!